Dr. Trumpi is a Doctor of Chiropractic and a Certified Chiropractic Sports Physician. With her love of exercise and fitness, she has always enjoyed helping athletic people return to their activities and opened Santa Monica Sports Medicine in January 2007.
Dr. Trumpi has been involved in the health and fitness industry for over 20 years. Her interest began after she discovered "Muscle & Fitness" at the age of 16. At 18 she competed in her first bodybuilding competition at the Northwest Natural Teenage Show and came in 3rd (out of three). However, her interest in health and fitness continued and she competed on the Natural Amateur Circuit for over seven years. Throughout this time, she worked as a fitness trainer and health club manager.
---
Education
During this time, Dr. Trumpi was enrolled at the University of California, San Diego Throughout college she worked at the La Jolla Cancer Research Center. In 1994 she graduated with a Bachelor of Science in Physiology and Neuroscience, with secondary studies in Health and Fitness Management. She continued her education at Cleveland Chiropractic College in Los Angeles and graduated in 2001 as a Doctor of Chiropractic. She worked in a group medical rehabilitation practice for the next several years and opened her private practice in 2005.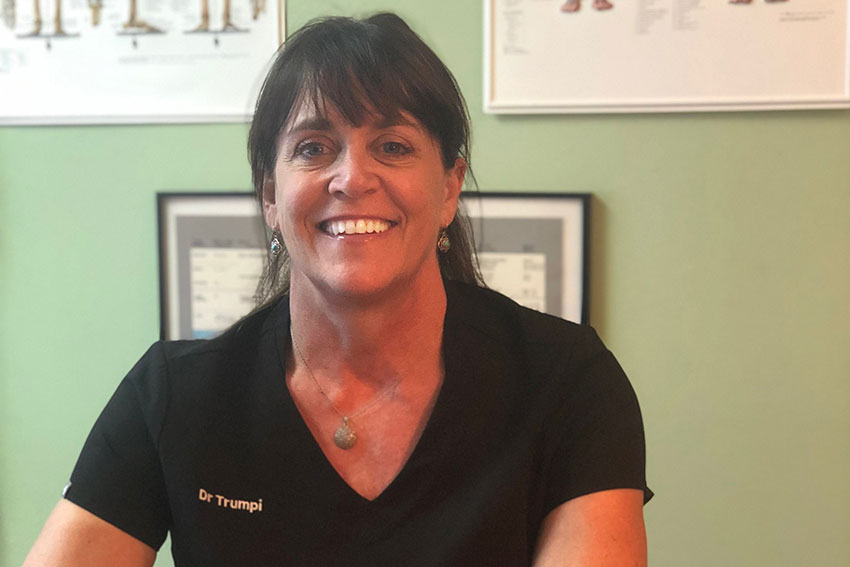 Therapist Qualifications
Dr. Trumpi continued with further education and became certified in Active Release Technique (ART). This deep tissue release is designed to specifically address adhesions or limitations caused by injury or scar tissue. Adhesions and scar tissue cause loss of range of motion in joints causing increased pain and spasms. ART has been shown to cause a significant decrease in pain and an increase of function from people who suffer from carpal tunnel syndrome, rotator cuff syndrome, tennis or golfers elbow or tendonitis.
Dr.Trumpi also became certified in Extremity Adjusting, treating every joint in your body. Dr. Trumpi has continued to enjoy sports and treating athletes and has received her Degree as a Certified Chiropractic Sports Physician (CCSP) This degree allows her to be the on-site doctor at sporting events, etc. As a CCSP, Dr. Trumpi has gone through extensive training in First Aid Rescue and Emergency Rescue, as well as training in the examination, evaluation and treatment of any acute sports injury.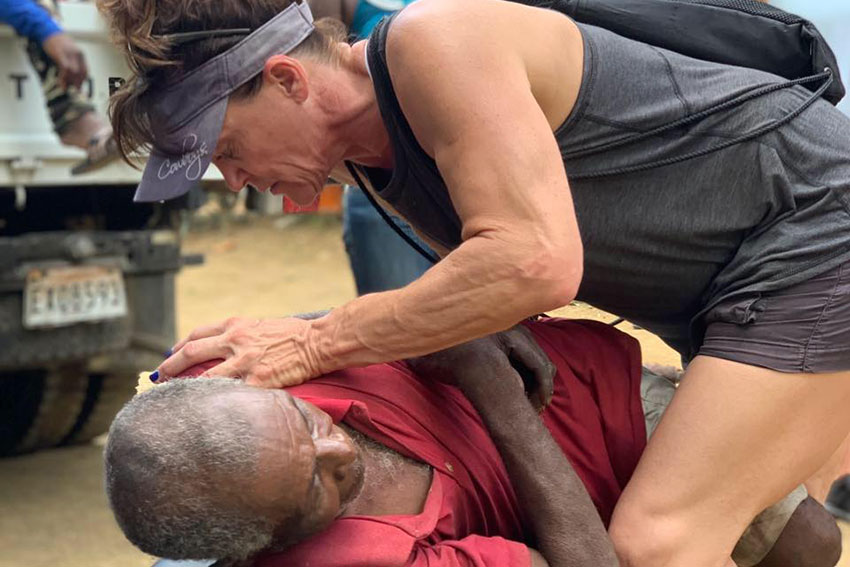 Professional Approach
Dr. Trumpi utilizes Applied Kinesiology with her assessments and treatments. Manual muscle testing provides objective data that is used with functional movement pattern tests to develop individualized programs for each patient. Dr. Trumpi is also trained in Neuro-Emotional Technique (NET). This is a technique used to address stresses the body may hold after a trauma or injury, interfering with the patient's healing process.