About Us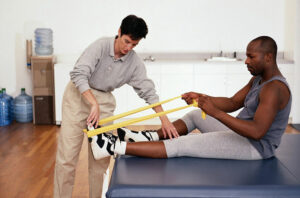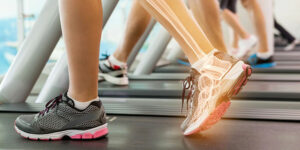 Our goal is to help you get back to doing what you love. At Santa Monica Sports Medicine, we look at every person individually, recognizing that each injury has specific components that need to be addressed. We believe this individualized approach is the best way to help our patients get optimal results. We know that each injury needs a specific course of action and therapy to heal properly.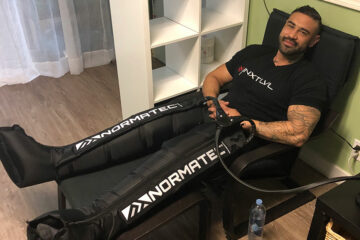 Compression therapy uses compressed air to massage the arms, leg, or hips. The compress aired creates a pulsing pattern that works its way up from the hands or feet and moves blood,...
Read More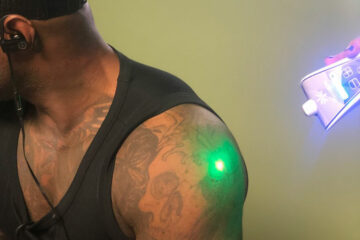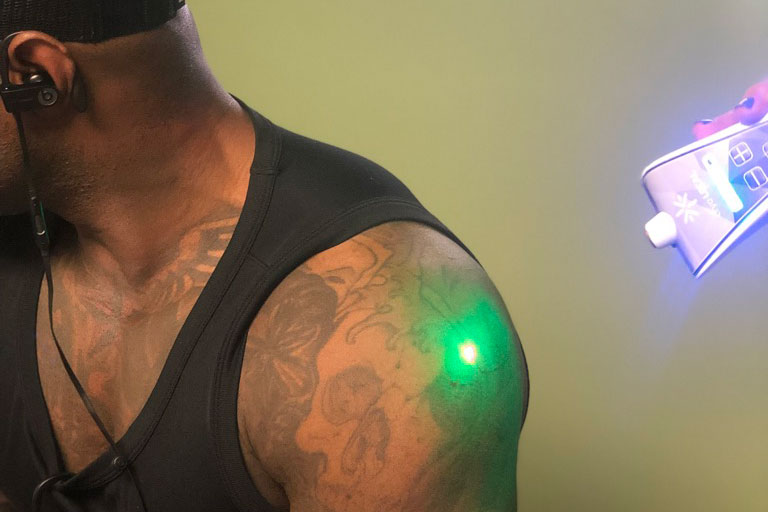 Localized cryotherapy is the application of cryogenically cooled air, using a controlled beam of vaporized liquid nitrogen to a specific area of the body. This treatment is designed...
Read More
Client Testimonials
…my hip, which has been bothering me since I ran the Boston 1/2 Marathon about a month ago, is doing much better. I have been working with Santa Monica Sports Medicine and Dr. Mary Trumpi. She has been phenomenal. I highly recommend going to see her if you are in the area and need an adjustment or some active release. There is no way I would have been able to race in Bermuda had I not found her.
Jenna Shoemaker
Professional Triathlete
...I had tried almost every kind of doctor, yet no one could determine the cause of my shoulder pain. Every X-ray and MRI showed nothing wrong and I was told to 'just avoid' lifting anything with my arm and let the area rest for several months. I met Dr. Trumpi who used muscle testing to assess my rotator cuff. She was able to locate which muscles and what movements were causing the pain. She used ART (active release technique) and a variety of techniques to release the adhesions in the area. Within several treatments, I was able to get dressed and sleep without pain. We began a rehab program and today, I have returned to weight training, running and golf without pain.
Julie Sanders
Amateur Golfer
I had no idea that a Chiropractor could treat TMJ. My jaw had been clicking for over a month and chewing had become very painful. I started using a night guard while I slept, but the relief was only temporary. When I found Dr. Trumpi, she began working to correct the abnormal tracking of my jaw. Using applied kinesiology and active release, she was able to fix my jaw. I can now chew my food without pain!
Caroline Foster
Dental Assistant
…I had stopped trying to run because every time I did, my right knee would ache. After working with Dr. Trumpi and Harry Mitterbauer, I learned that my knee pain was caused by a weakness in my glutes. Through corrective exercise, as well as knee and ankle adjustments, I have returned to running and feel stronger than ever.
Juan Serrano
Security Guard
…having been diagnosed with carpal tunnel, I was told that I needed surgery. I knew that there had to be a better choice and went to my Chiropractor, Dr. Mary. She taught me the difference between 'true' carpal tunnel and symptoms that just mimic the condition. Since my thumb and first finger were numb, she discussed how these fingers are not related to the median nerve and could not be classified as carpal tunnel. She worked on my hand, wrist and forearm and taped the wrist every day for two weeks. At the end of this treatment, the numbness was gone. I worked to exercise the entire hand and arm and have been symptom free for three months. Thanks to Dr. Trumpi I didn't have to have surgery.
John Washington
Accountant
…one thing I respect about Dr. Trumpi and Santa Monica Sports Medicine is that they care for the health of their patients. I had low back pain that was not getting better. Dr. Trumpi and her staff did everything possible to treat the area, but nothing seemed to help. The MRI showed no bulging discs and the x-rays didn't look too bad. At the end of the second week, Dr. Trumpi sent me for an evaluation with an osteopathic doctor who determined that the pain was caused by loose ligaments in the lumbar region. Dr. Trumpi referred me to this doctor for continued care and I received injections of Prolotherapy to strengthen the ligaments. They worked together to treat my low back and didn't waste any time creating a solution to my problem. I appreciate her decision to quickly refer to an outside specialist, showing that my health care was her top priority.
Elva Remedy
Sales Executive
...getting to my tennis match was all that mattered to me. I was ready to play in the semi-finals, but had twisted my ankle going down the stairs. I called Santa Monica Sports Medicine for an emergency appointment and they got me in that same day. Dr. Trumpi used every trick possible to treat my ankle. At the end of the session, I was able to walk away out and go to my match. Although it was a bit sore, I was able to play and give it my all. I won my match and moved onto the finals the following week. I thought I would have to forfeit the match, but Dr. Trumpi made it possible to keep going.
Brett Bosworth
Tennis Pro
... my sinuses have bothered me for years. With allergies and pollen, the springtime can be miserable for me. Dr. Trumpi used infra-red heat therapy to treat my sinuses three times a week for two weeks. During this time, my face became less swollen, my eyes stopped watering and the congestion in my head decreased. I didn't know this kind of treatment was available, and now, when I start to feel congested, I immediately run to her office for quick relief.
Carlos Gonzales
Personal Trainer
… having tried every supplement and joint complex on the market, I was skeptical when Dr. Trumpi suggested that I try a product from her office. She told me to try it for a month and if it didn't work, I'd get a full refund. Wow, this joint complex, Replenex, really did work. My knees stopped aching after sitting and I was able to get up in the mornings without feeling stiff and 'locked up'. Needless to say, I didn't ask for my money back and keep myself stocked with Replenex.
Steven Kozel
Pharmaceutical Sales Rep
...my goal of running the LA Marathon was looking bleak. I had pain in my thigh that just wouldn't go away with massage, stretching or yoga. I began working with Harry Mitterbauer at Santa Monica Sports Medicine and within two weeks, the pain had disappeared. He was able to determine why this was happening and created a personalized program to fix my imbalances. I am now on my to the marathon and have returned to my running regiment pain free. Wish me luck!
Stephanie Levinson
Marathon Runner
…I began working with the team at Santa Monica Sports Medicine to help me with my low back pain. I had never been a person who exercised, so a rehab program seemed scary to me. I began working with Cheree, who instantly helped me feel comfortable with myself and my body. She designed a program to address my low back pain, much of what was caused by my need to lose weight! We have been working together for two months and I have lost a total of 12 inches from around my body. My back is much stronger and the daily pain has changed to occasional flare-ups. She has changed my body and my life and I am thankful everyday that it's been so easy to continue.
Susan Schinovsky
Mother of Four
We accept most private insurance plans and are in-network with a majority of providers. If you wish to have your coverage verified prior to your visit, please call the office with your information. Fees are dependent upon services required.
Please call 310.458.1259 for more information regarding fees and insurance.